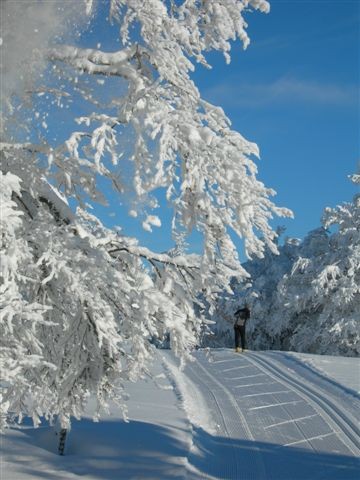 THE NORDIC DOMAIN OF LA BRESSE-LISPACH:
WINTER LARGE NATURE!
FOR ALL TASTES !

Cross-country skiing, tobogganing, snowshoeing, walking or simply a big bowl of fresh air, enjoy all the joys of snow!
La Bresse-Lispach is also alpine skiing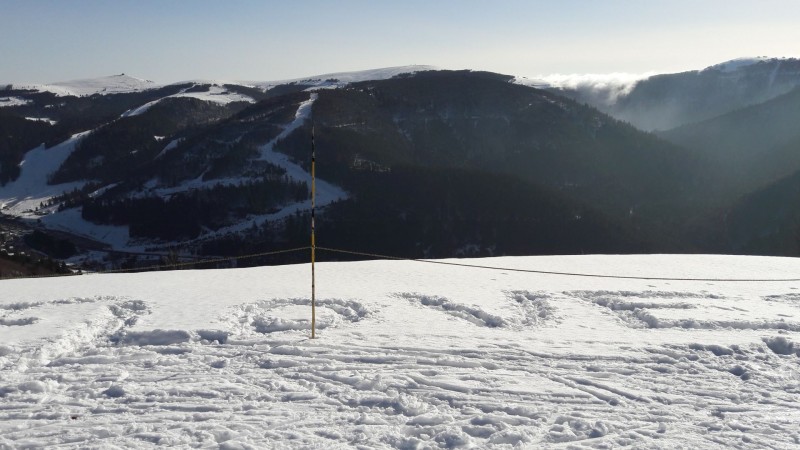 ON-SITE SERVICES
Rental: cross-country skiing, alpine skiing, snowshoes, sledging
- Restaurant - Sanitary facilities
- Cafeteria - bar - Room without bags
- French Ski School - First-aid post


TO JOIN US
Follow the direction "Domaines skiables La Bresse-Lispach" (8 km from the center of La Bresse) to reach the start of Lispach
Follow the direction "Domaine skiable La Bresse-Hohneck" (10 km from the center of La Bresse) to reach the start of La Bresse-Hohneck (located at the roundabout upstream of the resort)
You can also reach us with the winter bus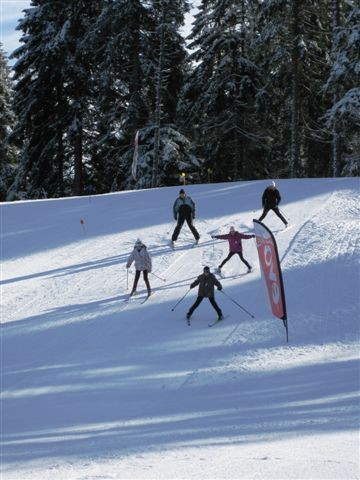 PRESENTATION
TRACKS FOR ALL TASTE!

DISCOVERY SPIRIT?
Leisurely stroll, it goes up (a little), it goes down (slowly), don't forget to look up to enjoy the scenery and put your eyes on it!
Some rest ? Shelters and tables await you at the edge of the track, don't forget the bread and the sausage!

SPORTSMANSHIP ?
It goes up (a little more) and it goes down (a little more too) but what does it feel good! 50 km of slides that will take you to Les Champis - what a view from up there!
Is that not enough for you ? Take advantage of the connection to the Gérardmer and Xonrupt areas to satisfy your appetite: 100 km of slopes to put under your spatulas!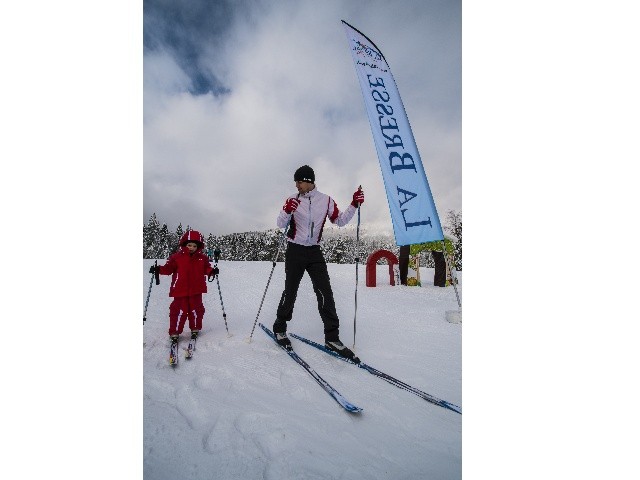 FUN SPIRIT?
To tame skiing and its unique sensations, do not hesitate to take advantage of the 2 play areas at your disposal.
THE GARDEN OF ANICE
From the Lispach slopes, your first smooth steps!

NORDIC 'PARK: LAUGHS GUARANTEED!
Change of slope! Test your abilities and share good moments of sliding and laughing; who will avoid the fall?
15 snow cannons to guarantee the opening of the Tour des Roches sector from the first cold!